High Frequency Technology - HiFrequency PCB
Smart Solutions for High Frequency Signals up to 77 Ghz
High frequency PCBs (hybrid build-up) are circuits for the transmission of high frequency signals up to 77 GHz with adapted design, layer build-up and material. With high-speed components and signals with very short pulse rise times the PCB becomes a component.
Applications:
transmission of the electrical signals
reduction of (multiple) reflections
optimum matching of output and input impedance of transmitter and receiver
guarantee of signal integrity
increase in signal transmission speed
electromagnetic compatibility
Advantages:
excellent mechanical characteristics
coefficients of expansion adapted to copper,
stable dielectric constant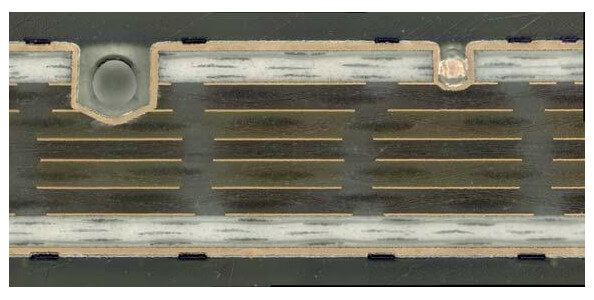 8-layer HDI PCB with blind vias as "mixed-dielectrics" build-up
(material: HF material + FR4-TG-150°C; for a frequency range of 24 GHz)
Significant factors influencing the realisation of these characteristics are the dielectric constant εr and the dielectric dissipation factor tan.
A variety of different HF materials are available for different frequency ranges:
ceramic-filled PTFE composites
glass-fibre reinforced hydrocarbon/ceramic compound without PTFE
glass-fabric reinforced PTFE laminates
These materials are additionally characterised by their good thermal stability. Most HF materials are 5 to 10 times more expensive than standard epoxy materials. Therefore use HF material only where required! As good alternative use "mixed dielectrics" constructions or "hybrid" constructions. Mixed dielectrics constructions can reduce costs if the HF dielectric is only required between a few layers and if the rest of the construction can be FR4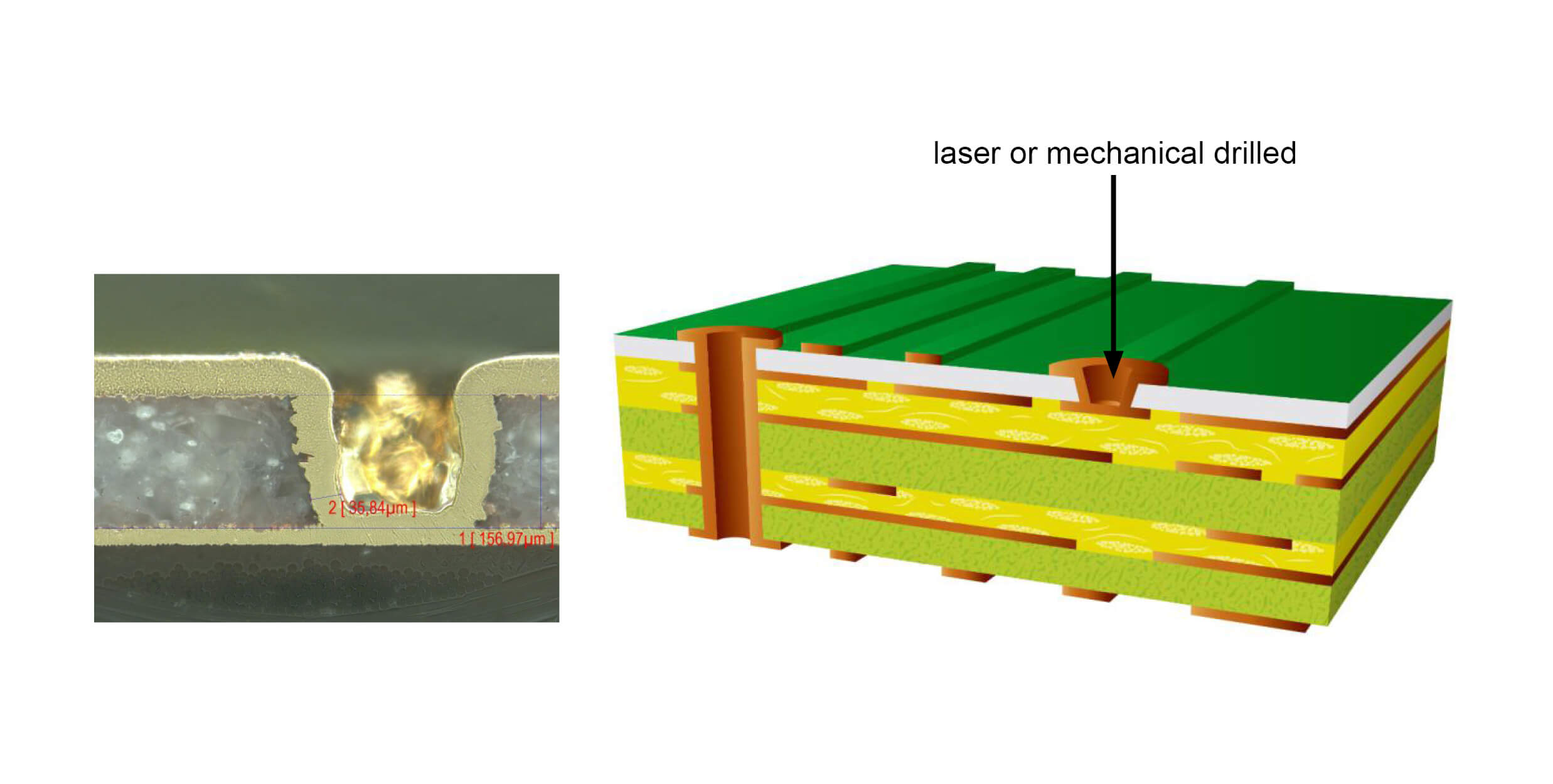 6 layers HDI mixed dielectrics PCB with blind vias
nbsp]
Advantages of the HF Base Materials we use:
excellent mechanical characteristics for reliable multilayer design
coefficients of expansion adapted to copper, thus enabling for instance reliable mounting of assemblies/reliability of the barrel (z expansion)
suitable for epoxy-glass "hybrid" multilayers
a stable dielectric constant across temperature and frequency profile
laminates available for applications up to 77GHz
ideal für band-pass filters, oscillators and microstrip-patch antennas
Knowhow
impedance calculation
layer construction
processes adapted to use of the special HF materials
We generally recommend that you contact our expert team already before planning a HiFrequency PCB and discuss the project in detail in order to prevent avoidable problems at an early stage and to develop cost-efficient solutions.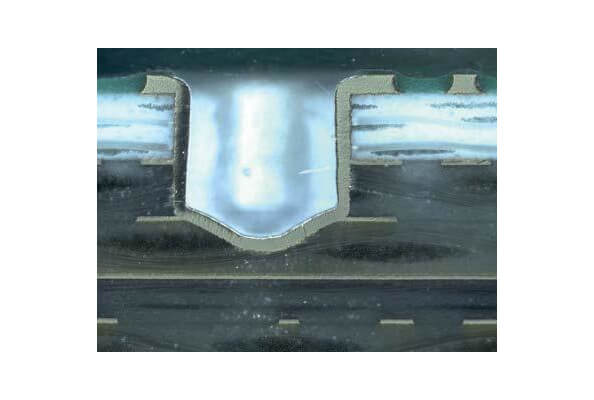 HiFrequency PCB hydrocarbon / ceramic compound (glass-fabric reinforced) and FR4

Contact to product management:
product management
+49 (0) 2831 - 3 94-0
info@unimicron.de